A Distinctive, Wood-Look Door, Without the Upkeep
Custom wood garage doors are now one of the first steps a homeowner should take to improve the overall value of your home. Intermountain Doors offers a wide array of different type of wood garage doors. Let us help you take your ideas and dreams to reality. Garage Doors carries a variety of wood garage doors handcrafted by craftsmen in the USA. Meticulous detailing and uncompromised craftsmanship provide the very best inside and out. They carry a variety of wood garage doors detailing in Carriage, Spanish and Modern design options. Their designs have the appearance of a classic swing-open door but with the convenience of a standard sectional garage door.
The Chalet model is assembled using full composite wood overlays. The end result is a beautiful Martin garage door that looks like wood but requires less maintenance.
Panel Styles
24 steel gauge.

Wood Species & Wood Stains
Choose between two wood species and 6 long-lasting stains. Natural warmth and beauty of wood.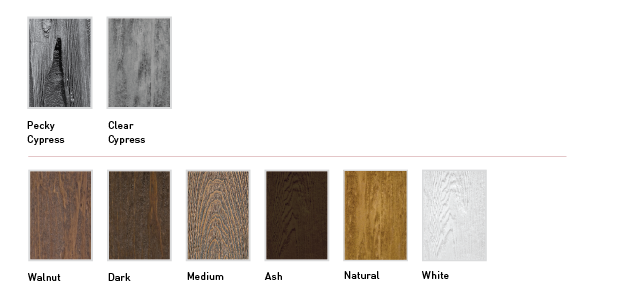 Steel Color Options
Long-lasting baked-on paint.

Steel Wood Grain

Duo-Tone Finish Option
Combine two color choices on one Chalet door. Choose two complementing finishes to enhance the look of your home.

Insulation
Add insulation with steel backing for durability, and minimal upkeep.

Hardware
Includes roller, track, and accessories for a strong and lasting door system.